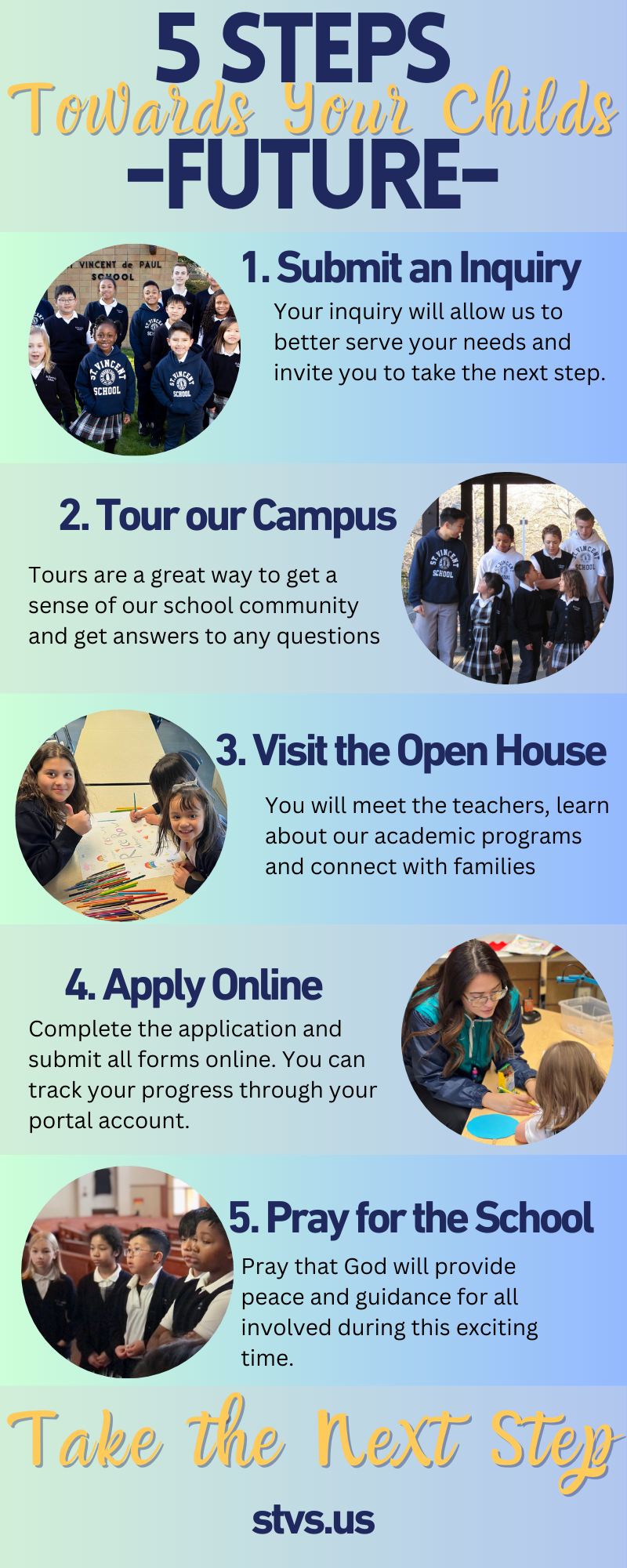 Admission is based upon the policy set by the School Commission.
January
Catholic Education Week begins the last weekend of January. Open House will be after all Masses that weekend. Call the school for specific times and dates (253-839-3532).

February
Open enrollment for the following year is during the month of February.
Registration forms are accepted after February, but those received during February have priority.

March
Registration forms are reviewed by the administration.

April
Parents are notified whether students are accepted for April testing or placed on a waiting list.

May
Family interviews for students tested in April are scheduled.

June
Final acceptance letters are mailed.

July-August
New students are accepted as openings are available.